Do you have a feeling that there must be more to life than your current situation? That somehow, you are meant to make a difference to other people's lives… but you are not sure what?
Do you have a dream, project, enterprise or business that you know would be amazing if YOU could release your blocks to success and limiting beliefs?
Are you your own worst enemy when it comes to:
– Your finances: owning and asking your true worth, tracking, saving and planning.
– Setting and achieving goals: do you procrastinate or get easily overwhelmed by the seeming enormity of the tasks? Do you find goal setting difficult or scary?
– Being visible aka marketing: do you worry about what people might think of you as you step out onto a different path? Do you fear they might try to stop you or belittle you?
– Successfully interacting with male dominated institutions like banks or planning authorities – do you somehow manage to put a spanner in the works? Destroy your chance of success by concentrating on failure?
– Success: are you fearful of being successful or do you have a fear of failure?
– Trusting that you are on the right path that you are allowed, no meant, to do the work that is your passion, that brings you so much joy that you don't even view it as work.
Have you allowed the mundanities of life to derail you and rob you of your dream?
As an entrepreneur of over 20 years I have learnt much from both my accomplishments and mistakes. Today I combine this lifelong knowledge with my work as a Flower & Vibrational Essence Practitioner, my gifts of clairscentience and intuition, plus my ability to hold space, which enables clients to feel deeply supported whilst undertaking their journey.
My passion is to work with women who wish to make a difference to the lives of others through their Dream, Project, Enterprise or Business yet struggle to stay focussed and strong in their conviction when buffeted by life. Using a combination of intuitive coaching and flower essences I enable them to create a deep connection with their purpose, to set and achieve manageable goals, to release their limiting beliefs and blocks to success, and most importantly to create harmony in all aspects of their lives. This combination of one-to-one support and transformation through Flower & Vibrational Essences provides the key to what I was missing in my previous businesses, the key to SUCCESS.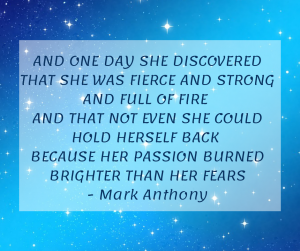 Flower & Vibrational Essences
Flower & Vibrational Essences are an amazing tool to help create emotional balance and clear limiting beliefs and blocks to success. Generally taken as drops under the tongue or in a glass of water, they are the positive energy of a plant, gem, precious metal, special place or event, stored in water and preserved in alcohol (either brandy or vodka). When matched to a negative emotion, they enable a gentle release and a new positive way of being. My special gift is the blending of essences from the many ranges that I work with, to enable you to make big, sustainable changes in your outlook and how you feel.
Combining Flower & Vibrational Essences with coaching is a great way to help you quickly get unstuck and back on track. I provide you with a safe non-judgemental space, where you can explore and offload the things keeping you blocked. Whilst working with you I am able to connect you with the limitless possibilities 'outside of the box' from which we create a plan of achievable actions.
My gift to you
I would like to offer you the gift of a Discovery Call where you can experience 45 minutes of working with me online.
In the Discovery Call we will:
– Shed light on the main blocks that are holding you back.
– Explore your dreams of success and how you can bring them into being.
– Identify one practical step you can take right now that will get you moving forward.
If you would like to take up my offer, please complete this form.