Calm the chaos by restoring your emotional balance and reconnecting with your true sense of self, so that you can live a life that truly feels beautiful.
Do you long to....
Stop feeling so overwhelmed by the many demands on your time?
Enjoy the present moment, unspoilt by regrets of the past or worries for the future?
Feel confident in yourself, able to speak out without worrying what others might think or say?
Be able to let your brain slow down and rest so that you can think clearly in the day and sleep well at night?
Know that you are enough and that you have done enough, without driving yourself ever onwards with a mean internal dialogue?
Have firm boundaries and be able to say 'No' to people or events that pull you out of centre or leave you feeling disgruntled or depleted?
Be able to return to centre and restore calm fast after an event or conversation knocking you off balance?
Here are two ways we can work together online.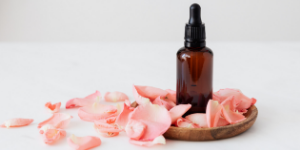 Flower Essence Consultations.
Transform how you feel about yourself and your life, while knowing that you are supported by a natural product and a practitioner who believes that you already have all of the wisdom, knowledge and answers that you need to reach the emotional balance that you desire. A flower essence consultation is the perfect first step to transforming how you feel about yourself and your life.
Click the button below to learn more and book an online Flower Essence Consultation.
Reflective Journalling.
Awaken and expand your self-awareness through reflective writing. You need have no previous experience of journalling or this type of self-reflection, just a willingness to explore your thoughts, with compassion and curiosity.
Sessions are held 1:1 and in a group.
Click the button below to learn more and book an online Reflective Journalling Session.