What dreams and goals would you realise if you felt empowered and successful?
Let me enable you to BE that empowered, successful woman by releasing those pesky limiting beliefs that currently block you from the success that you desire
COURSES
Information and training enabling you to empower yourself and grow
WORK WITH ME
Bespoke vibrational essence combinations and coaching to enable you to release your blocks to success and achieve your goals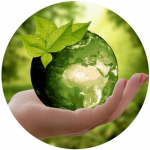 ESSENCES
A range of essences to transition us bravely into a New World
Hello, I'm Rebecca
I live in a beautiful part of Devon, close to Dartmoor, which feeds my passion for being out in nature and nourishes my soul.
By creating emotional balance in my life, I have successfully combined building a thriving business whilst single-handedly nurturing my young family.
Having experienced massive personal growth (not always easy), I am aware of the many difficulties that keep us stuck. I am here to support you in releasing your blocks to success to enable you to achieve your goals.
My passion is to empower women to find and follow their own unique path.
I am really looking forward to connecting with you and learning all about YOU and YOUR DREAMS.
Let me help you start your journey to turning your dreams into reality with my free ebook From Seeds to Success